Career Assessment Solution
The Kuder Career Interests Assessment is an interest assessment which helps people match interests with careers. Based on the specific needs, this system provides reliable tools to assess interests, suggest education and career options, prepare people for the job search and connect them to today's jobs.
Steps in Evaluation
Kuder Galaxy – an online early career awareness system that provides interactive activities for elementary students in grades pre-K through five.
Kuder Navigator – a developmentally appropriate online education and career planning system designed to help middle school and high school students learn about themselves with Kuder's research-based assessments, build an education plan, and prepare for various options after high school.
Kuder Journey – an intuitive online system designed to help address the education and career planning needs of postsecondary students and diverse adult populations.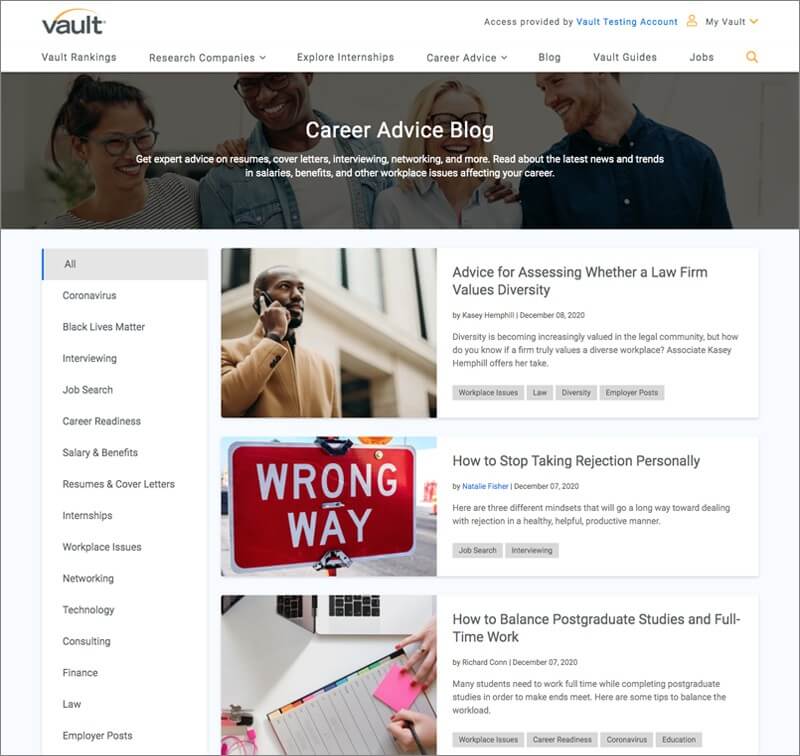 Vault Campus
Empower your students, during and after college, with the career intelligence they need to build the careers they want. The most prestigious university career centers and educational institutions rely on Vault Campus to help students and alumni find jobs and internships, prepare for interviews, and access the career tools and exclusive insight needed for employment decisions.