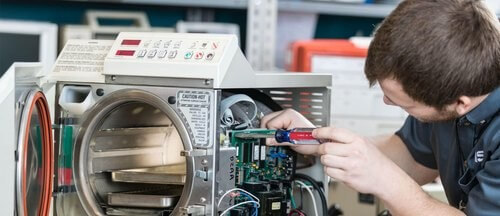 Eduserv – The Support Service Solution
Maintaining lab equipment performance and keep operations running consistently are the foundation of maximizing lab productivity and efficiency.
Edutech's service engineers have the skills, qualification, and experience to manage all your equipment servicing, regardless of the manufacturers. With 30+ years of experience and as an industry leader making us the ideal choice for consolidating your needs in a single convenient, support solution.
The innovative laboratory service is a capability that integrates services and maintenance of lab wide support to help improve efficiency, optimize operations and develop user skill by retraining.