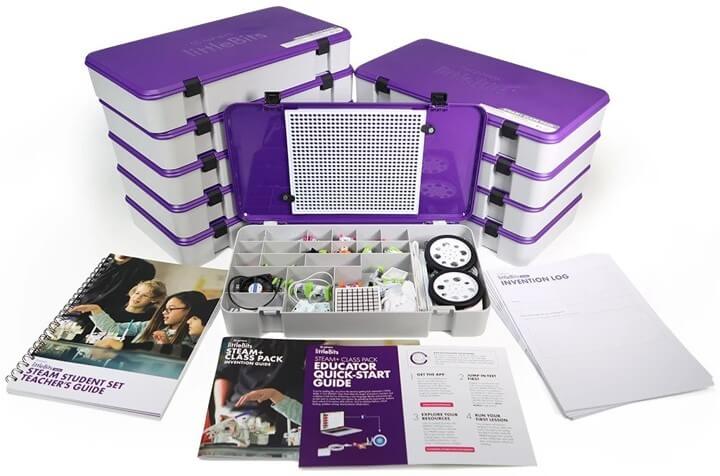 littleBits STEAM+ Class Pack
The littleBits STEAM+ Class Pack is the ultimate STEAM learning toolkit, containing 240 Bits, 10 newly designed durable storage containers, printed teacher support materials, and 40+ standards-aligned lessons to engage the entire class. Integrate programming with the Fuse app to level up and create digital circuits.
· Supports unplugged activities for up to 30 students, and coding capabilities for all students with the new Fuse app
· Run 50+ unplugged/no device required cross-curricular lessons and 20+ coding lessons on littleBits classroom
· Units included: Engineering design, science, ELA, computational thinking and coding through game design
· Improved durable storage for easy organization and clean up (every group has their own tray)
· Printed materials included for easier implementation and reflection prompts allow for introspection and self-expression opportunities enabling both students and teachers to monitor patterns and progress.
· Lessons are aligned to NGSS, CCSS and CSTA.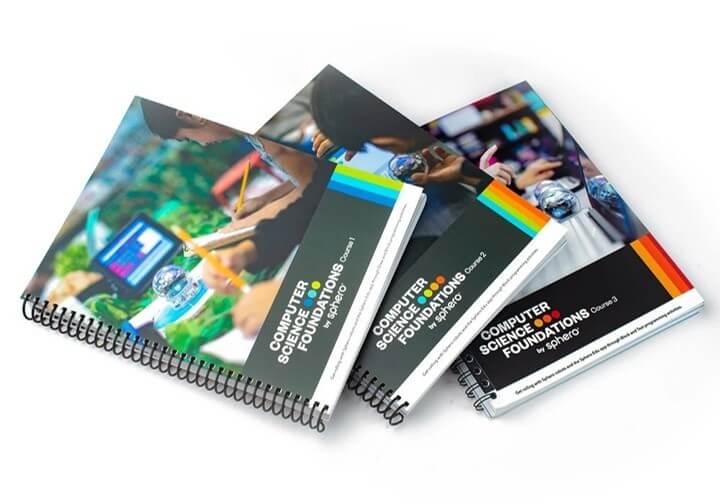 Sphero Computer Science Foundations Courses
Computer Science Foundations (CSF) is a supplemental, standards-aligned curriculum designed to be taught in the classroom alongside our Sphero BOLT. Select activities in Course 2 & 3 work with RVR. Across 3 courses and 72 lessons, teachers and students will explore STEAM principles through creative coding.
By the end of these courses, students will demonstrate a mastery of block programming by manipulating sensors, loops, conditionals, variables, and functions, and rewrite simple block programs in JavaScript.
Includes a perpetual license to all digital student facing materials and content.
Aligned to NGSS, CSTA, TEKS, and various international and state standards.

Ozobot Evo
An award-winning robotic platform that makes it easy to:
Teach coding & STEAM with all subjects (math, ELA, & more)

Increase engagement anywhere
The Evo Classroom Kit comes with 12 or 18 Evo robots, accessories, and 1 Ozobot Classroom license. K-12 students can code Evo two ways: screen-free with Color Code markers and online with OzoBlockly visual programming. Ozobot Classroom software unlocks teacher training, lesson library access, and real-time information about student engagement for both online and offline student activity.